DAILY GOLD COIN GIVEAWAY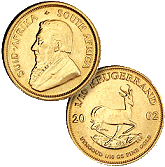 Complete an application at the show and register to win.
You may only register once per day or entries are disqualified.
Come back to the show to see if you may have won the previous day and you get to pick your gold coin prize from items displayed ( America Eagle, Chinese Panda, S.A. Krugerrand, 2.5 Mexican peso, etc.). Photo ID required for show pick-up. Otherwise our choice of gold coin is mailed to you after the show via United States Postal Service, insured mail.
Registration applications are then placed on our mailing list. A reminder postcard will be mailed to you two weeks before the next C.A.M.P. coin show. Use the reminder card for Express Registration.

WINNERS - 2019
Friday, March 22nd
Mike D. Pittsburg, PA
Saturday, March 23rd
Ernie W. Greensburg, PA
Sunday, March 24th
Michael E. Apollo, PA
WINNERS - 2018
Friday, March 23rd
Neil Y. Natorna Hts, PA
Saturday, March 24th
Susan Z. Mt Pleasant, PA
Sunday, March 25th
Brad B. Cheswick, PA
Friday, September 7th
Mike O. Verona, PA
Saturday, September 8th
John R. Jeannette, PA
Sunday, September 9th
Sarah K. Pittsburgh, PA
WINNERS - 2017
Friday, March 24th
Kim T. Cranberry, PA
Saturday, March 25th
Michael S. N. Huntingdon, PA
Sunday, March 26th
Adam P. Uniontown, PA
Friday, September 8th
Gregory H. Gibsonia, PA
Saturday, September 9th
Thomas N. Natrona Hts., PA
Sunday, September 10th
David T. Pittsburgh, PA
WINNERS - 2016
Friday, March 18th
Glenn M. Parma, OH
Saturday, March 19th
Bruce S. Murrysville, PA
Sunday, March 20th
Ed K. Plum, PA
Friday, August 19th
Ron Z. Pittsburgh, PA
Saturday, August 20th
Tom C. Pittsburgh, PA
Sunday, August 21th
Matthew C. Washington, PA
WINNERS - 2015
Friday, March 20th
Mark G. Slatyfork, PA
Saturday, March 21st
Leonard C. Sarver, PA
Sunday, March 22nd
Debbie M. Arnold, PA
Friday, August 28th
Angelo M. Huntingdon, PA
Saturday, August 29th
Thad M. Export, PA
Sunday, August 30th
Don R. Millersville, PA
WINNERS - 2014
Friday, March 21st
Micheal A. Pittsburgh, PA
Saturday, March 22nd
Megan V. Pittsburgh, PA
Sunday, March 23rd
Tim D. Pittsburgh, PA
Friday, September 19th
Chris N. Natrona Heights, PA
Saturday, September 20th
Henry H. Apollo, PA
Sunday, September 21st
Thomas W. West Mifflin, PA

WINNERS - 2013
Friday, April 5th
Frank J. Pittsburgh, PA
Saturday, April 6th
Kevin K. Callery, PA
Sunday, April 7th
James M. New Kensington, PA
Friday, September 6th
Michael D., Blairsville, PA
Saturday, September 7th
Mary Ann M., Zelienople, PA
Sunday, September 8th
Michelle T., Trafford, PA

WINNERS - 2012
Friday, March 16th
Fred F. Wierton, WV
Saturday, March 17th
John F. Latrobe, PA
Sunday, March 18th
Orville M. N. Huntingdon, PA
Friday, September 7th
John P. Jr. Turtle Creek, PA
Saturday, September 8th
Wally N. Pittsburgh, PA
Sunday, September 9th
James M. New Kensington, PA
WINNERS - 2011
Friday, March 25th
unreadable name, invalid address
Saturday, March 26th
Bill M. Tonawanda, NY
Sunday, March 27th
Jack Z. Home, PA
Friday, October 7th
Barry F. Verona, PA
Saturday, October 8th
Eduardo M. Monroeville, PA
Sunday, October 10th
Gregory P. Pittsburgh, PA
Monday, October 11th
Jorge H. Davenport, IA